The Maughan Library PAVA System Refurbishment
Located in the centre of the London, The Maughan Library is part of the Kings College London University Campus. The old building, originally constructed in 1851, is a Grade 2 listed building comprising of a former medieval chapel, exhibition centre and a library containing over 750,000 books spread across 4 main building sections.
The public address and voice alarm system installed at The Maughan Library was a Signet Networked voice alarm system which had reached the end of it's working life.
A replacement of the existing equipment was therefore needed to provide a modern equivalent system using voice alarm main equipment compliant with the new EN54 voice alarm standard.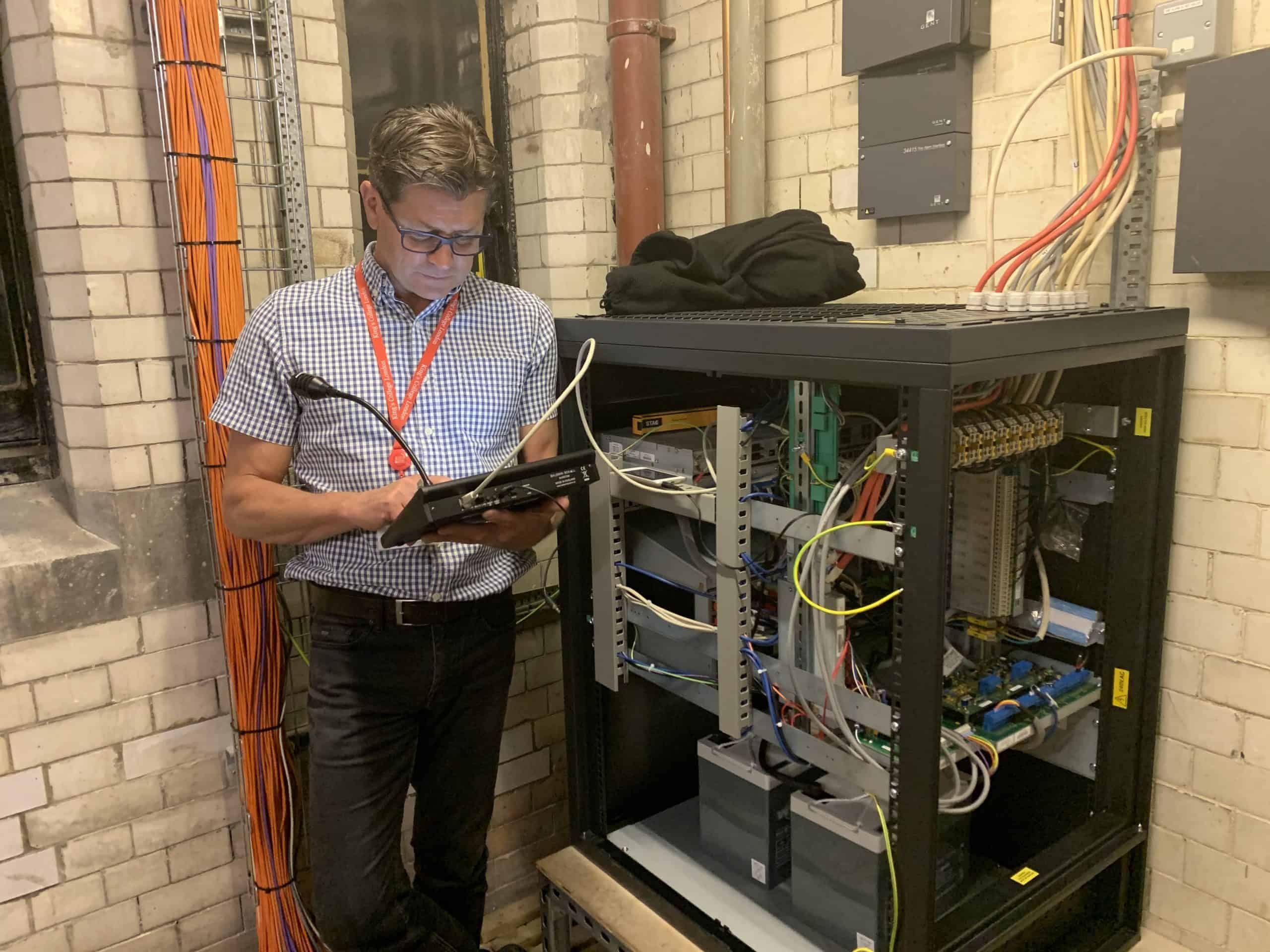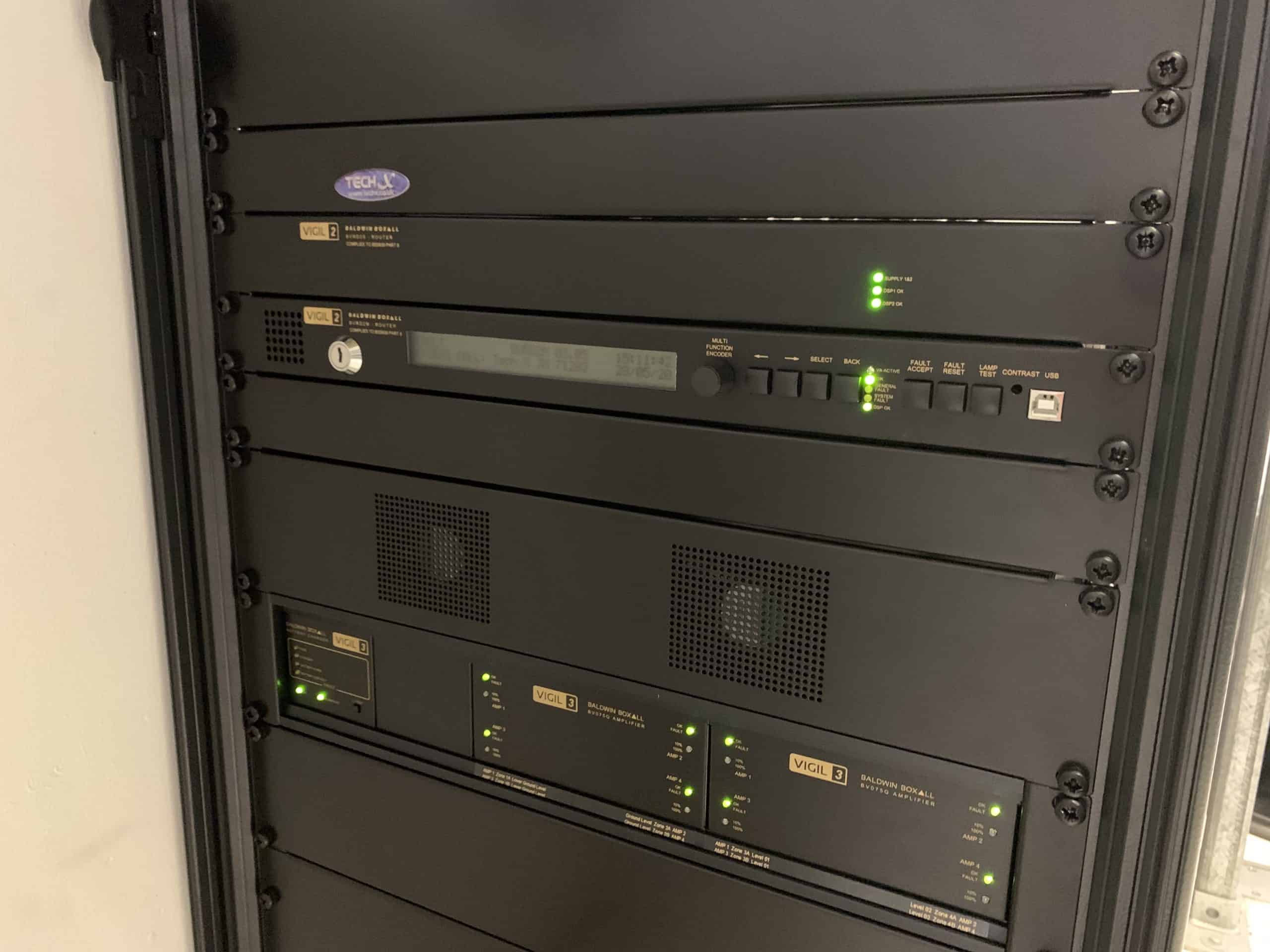 The existing fire rated loudspeakers and field wiring have been retained and new "end of line" loudspeaker circuit monitoring devices have been added to each loudspeaker circuit. This is a great improvement on the original loudspeaker circuit monitoring.
The voice alarm system has been interfaced with the Honeywell FC90 fire alarm system for phased alert and evacuation message activations and fault monitoring.
Refurbishment Equipment

The existing Signet voice alarm system was replaced with 4 networked PAVA Baldwin Boxall racks. A fire officers microphone with pre-test, post-test and evacuation message activation was installed alongside a BVRDTSM touch screen paging microphone at the reception desk.
The touch screen paging microphone was customised to meet the specification of the client regarding the output of specific messages distributed across certain channels.
The four racks used each have a BVRD2 Master and slave router. Each system is loaded with messages relevant to the zones such as library closing times and all alert and evacuation messages.
All works were carried out to the exact specifications set out in the original design. Further improvement's have been tailored to the client's very specific needs for the project. 
Latest standard EN54-24
Since the new standard EN54, not much has changed with loudspeaker design compliancy apart from the types of paint used on loudspeakers with low toxicity and the ability to cope with ingress of moisture.
Loudspeaker's for voice alarm systems come in various different designs, however as from 1988 all voice alarm ceiling loudspeakers were fitted with fire rated enclosures as per the requirements of BS5839 pt8.
Find out more about voice alarm systems by clicking here
Public Address and Voice Alarm System Refurbishments by Tech X
Taking the considerations for loudspeaker field circuit wiring and loudspeakers into account, it was practical to refurbish all voice alarm main equipment including microphones, end of line monitoring and fire alarm interface equipment, compliant to the current regulations.
Tech X have carried out such works at various sites throughout the UK using tried and tested manufactures solutions where the main equipment microphones, end of line monitoring and fire alarm interface are compliant with EN54.
Contact us today to start discussing your next project.
Find out more about public address and voice alarm system refurbishment by clicking here.