Baldwin Boxall SYSTEM INTEGRATORS
Our industry connections and close relationships with our manufacturers gives us unparralled access to the latest product ranges, quick delivery and turn around times as well as afforadbaility at the highest level of quality.
Who are Baldwin Boxall?
The UK-based manufacturer, Baldwin Boxall, has been producing fire and life safety products over the past few decades. With a primary focus of voice alarm and public address systems (PAVA) as well as microphones and emergency voice communication systems their product range can be used to create custom, high quality, bespoke solutions for your project.
How Tech X Can Help You
We are also aware that for some very bespoke projects it may not always be so easy to just go with a single supplier to have the required functionality. That's why with Tech X, using a range of suppliers, we will always be able to accommodate your audio solutions needs by using our industry expertise and connections.
Tech X can offer a complete service for public address system design and loudspeaker layouts. Our systems are hand-built using products that have a proven reliability record in line with the latest regulations for PAVA systems.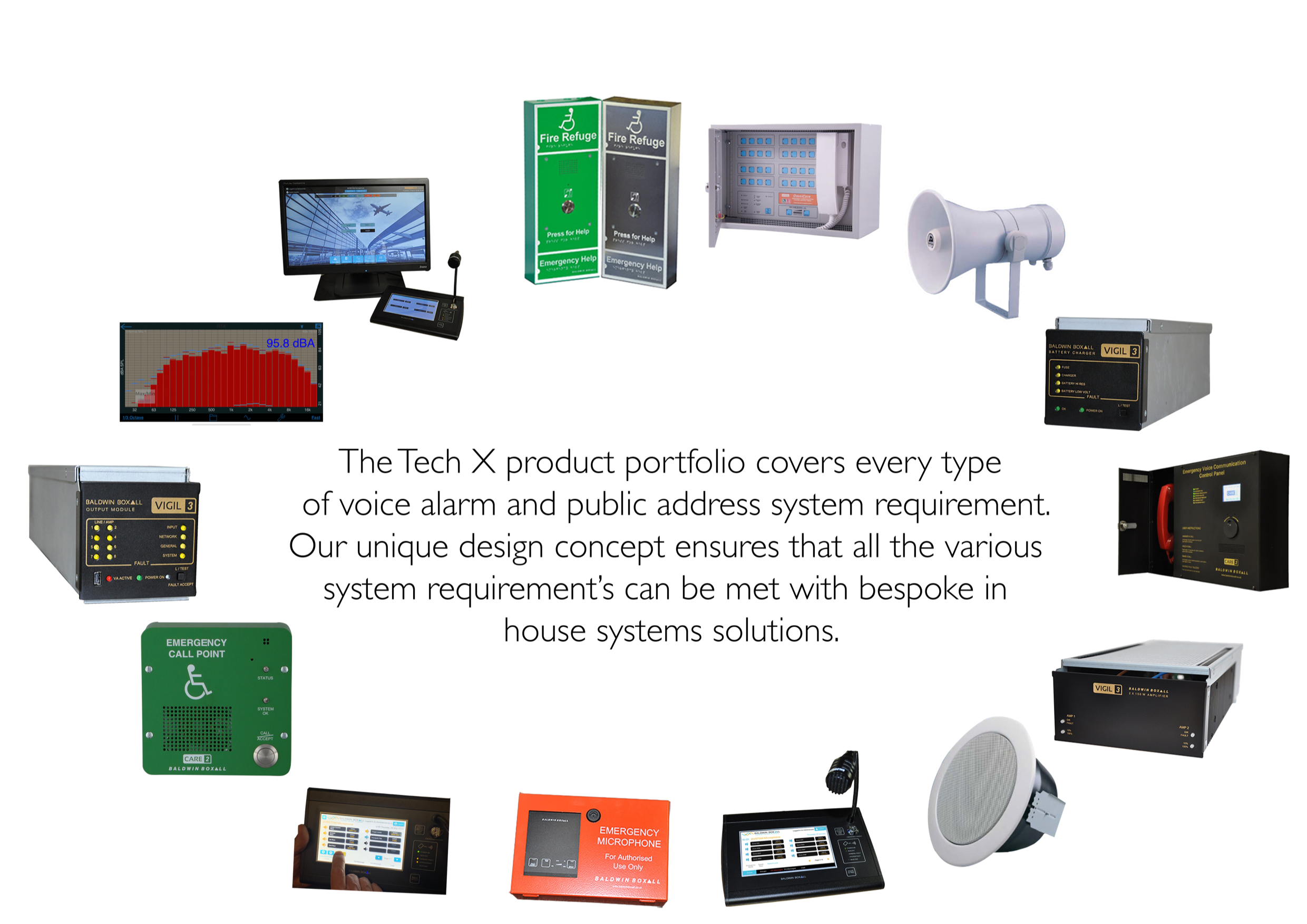 Baldwin Boxall's latest voice alarm and public address system product is the VIGIL 3 system. Built on decades of experience the VIGIL3 is their most flexible, scalable, and powerful system to date. Built on a fault-tolerant Ethernet backbone for additional safety, the VIGIL3 is a modular system meaning that it can be easily be used to help incorporate additional features and to grow accordingly with additional usage. The VIGIL3 system is capable of having up to 400 inputs as well as 800 outputs all in a single system. This alongside its scalability makes it ideal for small and large projects.
Baldwin Boxall has created their own short video about the product if you wish to learn more about it.
Another Baldwin Boxall product our customers like is the BVRDTSM touch screen microphone which acts as a multi-functional user interface for the VIGIL voice alarm system. The touch-sensitive screen allows full control of the public address and voice alarm system. It also has near-field communication built-in so a smart card can be used to access admin features. As well as having the usual functions you would expect, it also allows for a third-party music feed to be broadcast to selected areas or zones. Find out more about their microphones here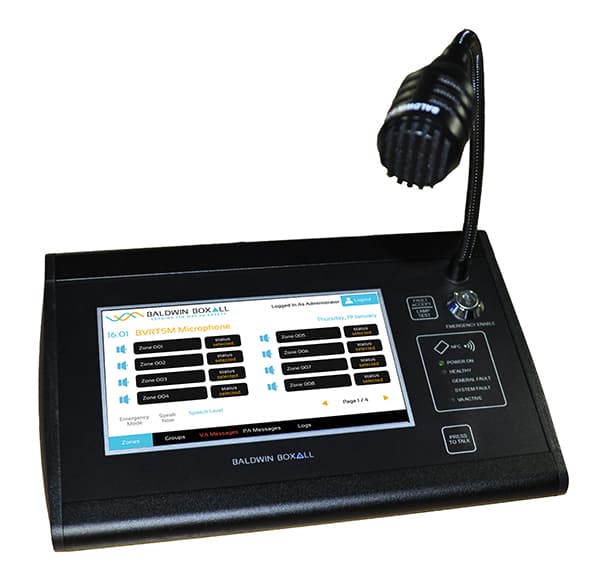 Baldwin Boxall Product Range
Their products include their latest, Voice alarm VIGIL3 systems, which is made to the latest EN54 regulations alongside their ECLIPSE modules. Additional their product range extends to microphones, touch screen devicesm, emergency voice communication, disabled refuge products, fire telephones, steward telephones, disabled toilet alarms, and public address points. Find out more about Baldwin Boxalls product range here
Manufacturers supported by Tech X Audio include:
Baldwin Boxall: Tech X are a qualified specialist for all BB equipment
Cloud: Z4 & Z8 Mixers, DCM1e mixers, CXA & VTX Amplifiers, CMPrange microphones.
TOA: A-1000, A-2000, Q-A-2000, RMS200MS, VM-2000 & VM3000 range
Adastra: DB, CA, CM and RS series
InterM: PPA, PAM, PMU & RM series
ATEIS: DPM, DPA, BPA & SPA series
Signet: Tech X are a qualified specialist for all Signet equipment
Audac: R2 Multizone matrix, M2 digital mixer, MTX routing matrix, CPA & CAP amplifiers and APM microphones.
Over the past 25 years, Tech X have become industry experts and leaders in the design, installation, and repair of a wide range of voice alarm and public address systems. Our engineers are experienced with most industry leading equipment, but are also specialist's in bespoke systems. We have a huge amount of expertise working on a large variety of complex systems so you can be rest assured that our senior technicians will be familiar with your set up and be the best equipped to rectify any issues.
The team at Tech X takes pride and passion in the work they carry out to deliver voice alarm system solutions to our customers. We work hard to maintain the reputation we have built up by working to the highest of standards through the design, installation, commissioning, and follow up service helping us to build long lasting relationships with our customers. We work tirelessly to deliver above and beyond expectations and to ensure our customers are always left completely satisfied with our work.
We are also experts in the latest industry standards allowing us to provide consultation to clients in replacing and refurbish existing public address and voice alarm systems (PAVA systems) in order to achieve compliancy with the latest regulations for PAVA systems in accordance with BS5839 Pt 8, EN54-16 and EN54-24.
For unknown or if you are not completely sure of an issue to your PAVA system, arrange a Tech X call out to help you understand your problem and discuss a solution with you.
We also provide 24 hour, 7 day ongoing system support for all voice alarm systems.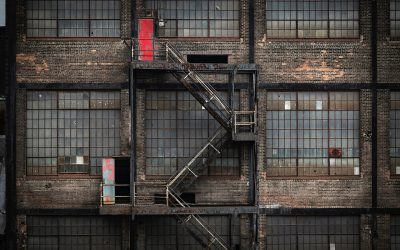 EN54 - Fire detection and fire alarm systems is a series of European standards that includes product standards and application guidelines for fire...
read more
If you have a project you would like to discuss please get in touch